65776aef2f773
In a digital landscape where user experience is king, creating intuitive and engaging interfaces is paramount. It's not just about aesthetics, it's about designing experiences that are seamless, user-friendly, and resonating with your audience. At Blue Infinity Tech, we offer top-notch UI/UX Design Services, designing digital experiences that not only look good but also feel great to use.
65776aef2fa4d
Why UI/UX Design Services?
Good UI/UX offers numerous benefits, including: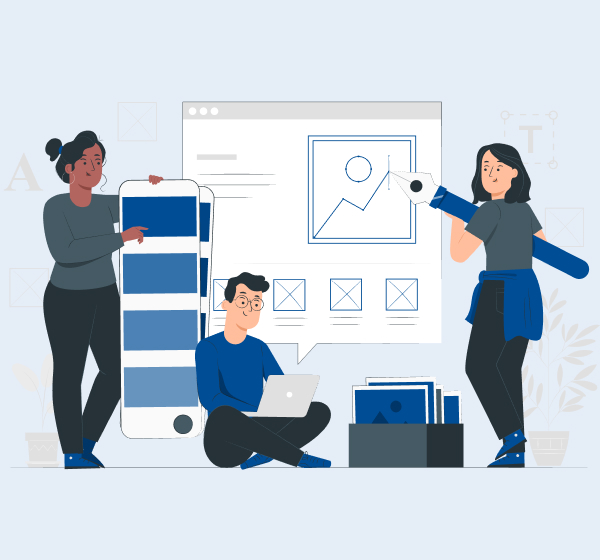 Expertise in
Our UI/UX Design Services
At Blue Infinity Tech, we offer a broad spectrum of UI/UX design services:
Process

Discovery & Planning
We analyze your business requirements and user needs, and plan the UI/UX design accordingly.

Design
Our team crafts aesthetically pleasing and user-friendly UI/UX designs based on the insights gathered.

Testing
We conduct rigorous testing of the design to ensure it offers a seamless and intuitive user experience.

Implementation
We implement the design into your digital product, ensuring it aligns with the overall functionality and aesthetics.

Maintenance & Support
We provide ongoing design updates and improvements based on user feedback and industry trends.
Our Services
contact us
Let's discuss your project today!
Ready to create an engaging digital experience for your users?
Contact Us