65775f809b6da
In the mobile-first era, having a robust and engaging mobile application is a non-negotiable business requirement. Whether it's to enhance your digital presence or to provide innovative solutions to your customers, mobile applications play a crucial role. At Blue Infinity Tech, we specialize in creating custom mobile applications that effectively resonate with your brand and your audience.
65775f809ba17
Why Mobile Application Development?
Mobile apps offer numerous benefits, including: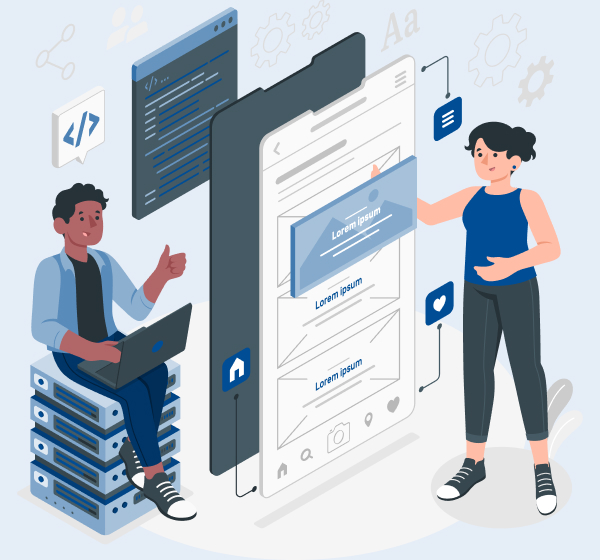 Process
Our Mobile Application
Development Process

Discovery & Planning
We understand your business requirements and objectives, then strategize to create the most efficient mobile application.

Design & Development
Leveraging the latest UX/UI trends, we design and develop a mobile app that is both aesthetically pleasing and functional.

Testing & Deployment
We conduct thorough testing to ensure the mobile app is bug-free and fully functional before deployment.

Maintenance & Support
We provide ongoing maintenance and support to ensure your mobile app stays updated with the latest trends and technologies.
Our Services
contact us
Let's discuss your project today!
Ready to expand your digital footprint and engage with your customers like never before?
Contact Us