65775c89d2b1e
At Blue Infinity Tech, we understand that the success of your web or mobile application isn't just about innovative design or cutting-edge technology—it also hinges on impeccable functionality, performance, and user experience. That's where our Quality Assurance & Testing services come into play.
65775c89d2e02
Why Quality Assurance & Testing?
Quality Assurance (QA) & Testing are essential parts of the development process. These processes ensure that your web and mobile apps are free from bugs, work as expected, and provide a seamless user experience. It's about building confidence in your product and protecting your reputation by ensuring the highest level of quality.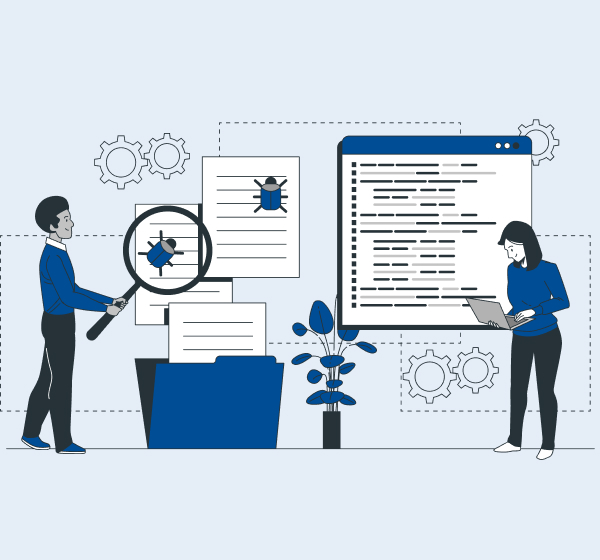 Expertise in
Our QA & Testing Services
Process
Our Quality Assurance Process
At Blue Infinity Tech, we follow a stringent QA process that is integrated into every stage of the project—from initial planning to final deployment:

Requirements Analysis
We start by thoroughly understanding your project requirements and identifying potential risks or challenges.

Test Planning
Based on the requirements, we create a detailed test plan that outlines the testing strategy, methodologies, resources, and timeline.

Test Execution
Our QA team executes the test cases, identifying and documenting any bugs or issues.

Bug Fixing & Retesting
Our developers fix the identified bugs, and the QA team retests to ensure the issues have been resolved.

Final Review & Deployment
Once all tests are passed, we conduct a final review before deploying your application.
Our Services
contact us
By prioritizing quality and excellence in every project, we help our clients launch their web and mobile applications with confidence. Ready to get started?
Contact Us